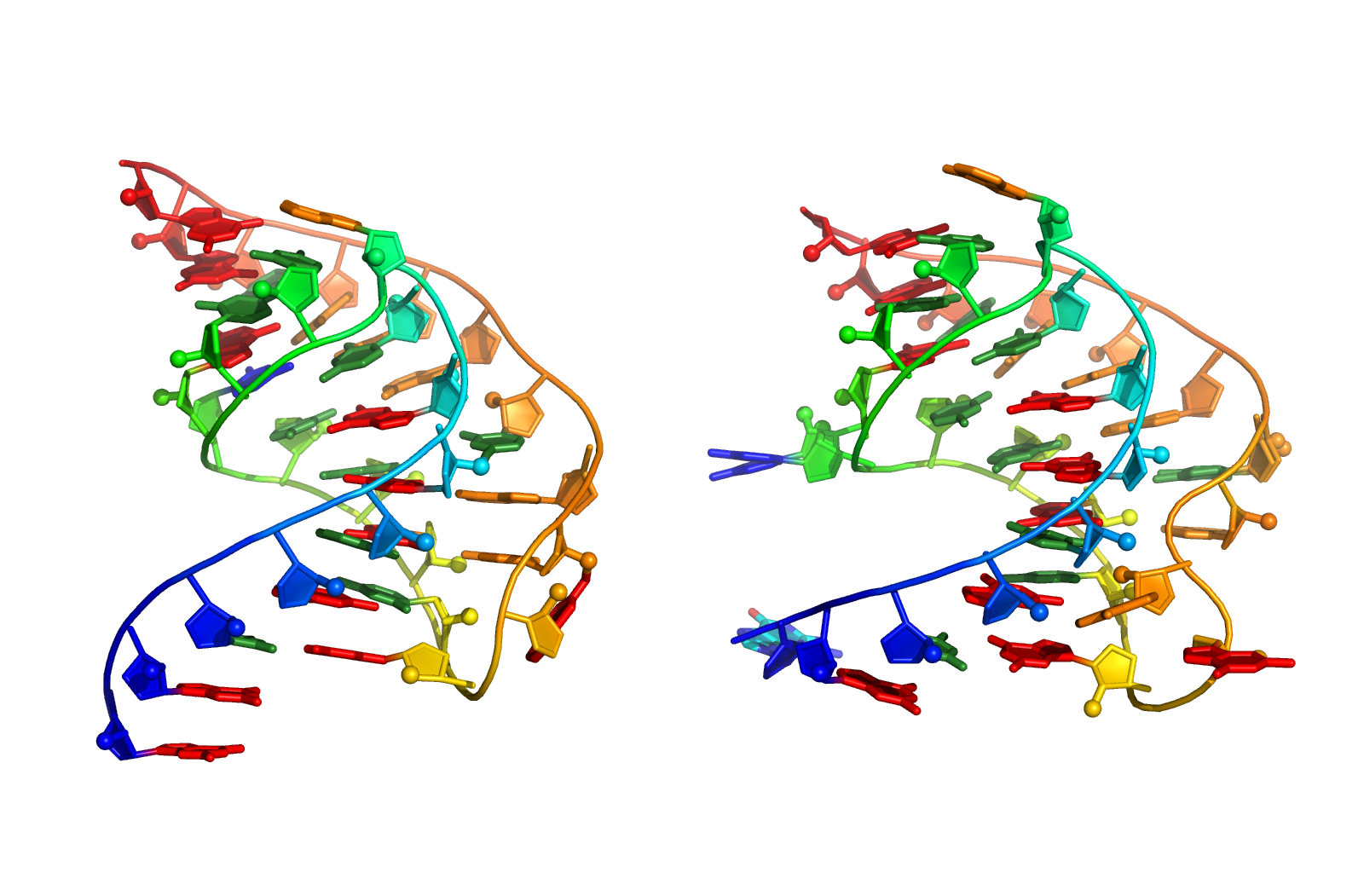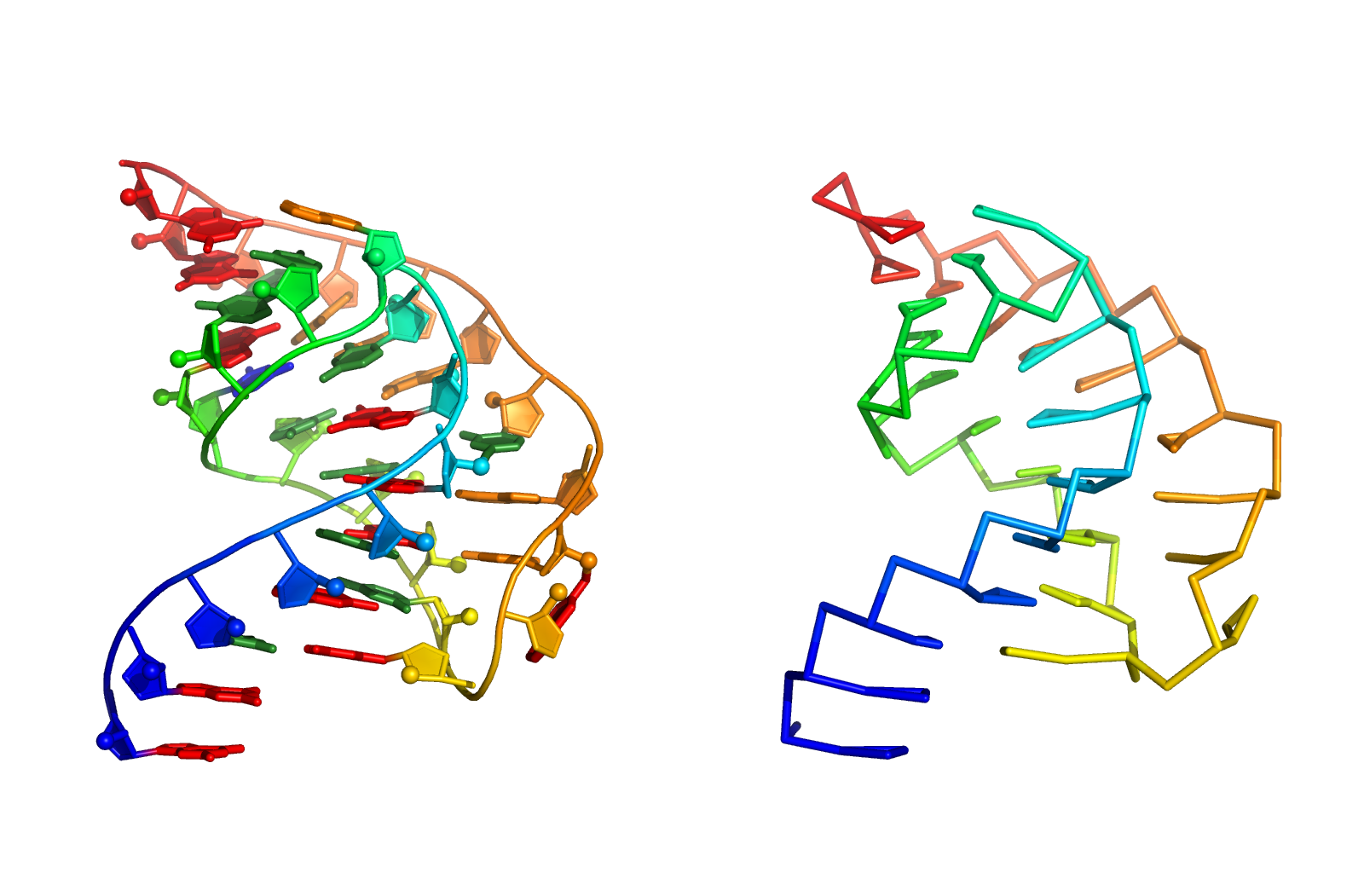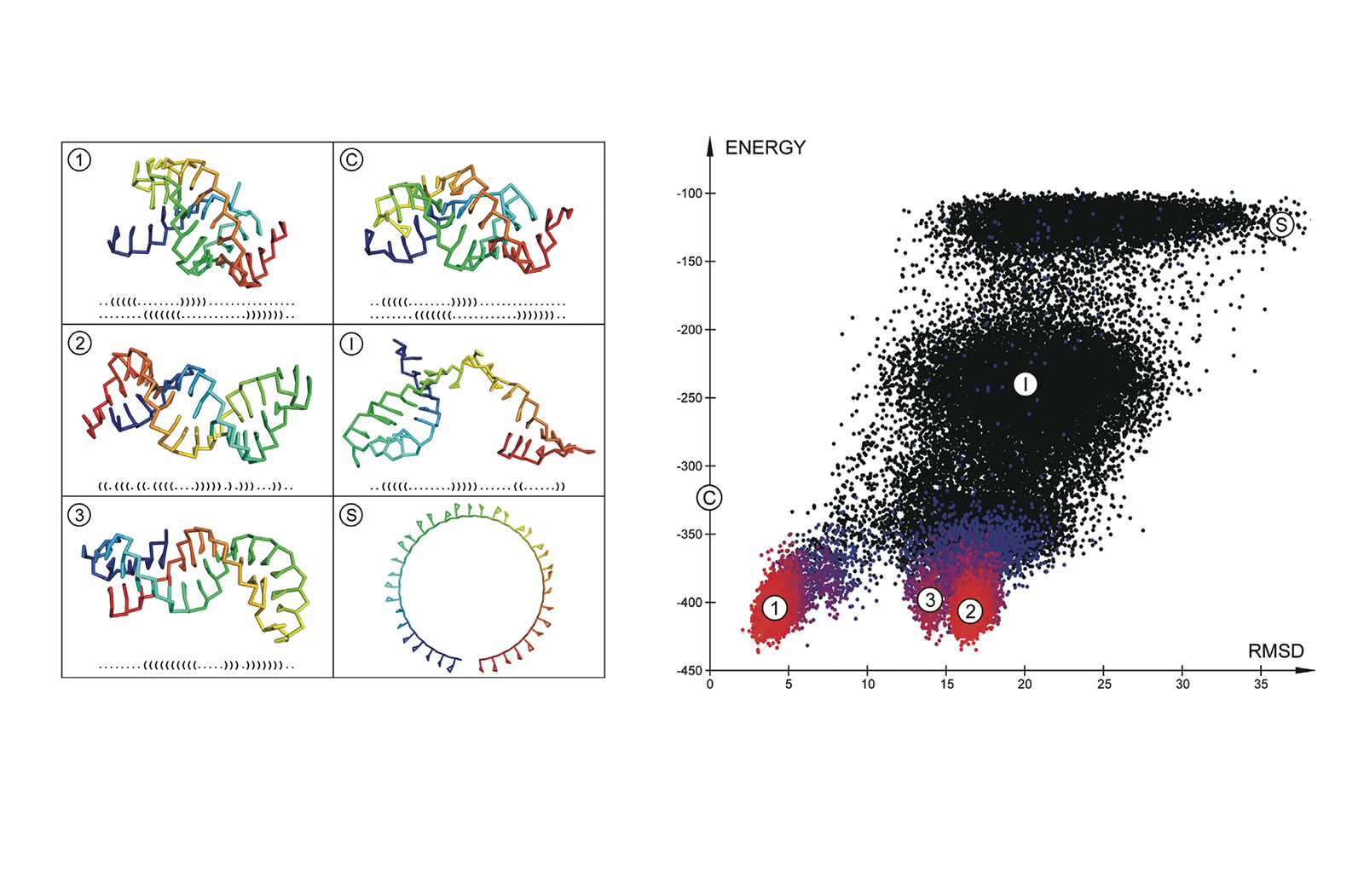 SimRNA is a method for RNA 3D structure modeling with optional restraints.
SimRNA uses (1) a coarse-grained representation, (2) relies on the Monte Carlo method for sampling the conformational space, and (3) employs a statistical potential to approximate the energy and identify conformations that correspond to biologically relevant structures.
The exemplary output with explanations for the demo input can be found here.
Submit your job
---
To download a standalone version of SimRNA, visit http://genesilico.pl/software/stand-alone/simrna/
---
SimRNAweb: a web server for RNA 3D structure modeling with optional restraints
Magnus M*, Boniecki MJ*, Dawson W, Bujnicki JM
Nucleic Acids Res 2016 [doi: 10.1093/nar/gkw279]

SimRNA: a coarse-grained method for RNA folding simulations and 3D structure prediction
Boniecki MJ, Lach G, Dawson WK, Tomala K, Lukasz P, Soltysinski T, Rother KM, Bujnicki JM Nucleic Acids Res 2015 [doi: 10.1093/nar/gkv1479]